Uses of Display Cabinets
Whether you are a retail store owner, offering merchandise, or a home owner, who wants to display collectibles, a good display cabinet is the answer. On today's market, these display cabinets come in all sizes and models.
Traditional, contemporary and traditional styles are available with a variety of dark or light wood frames, as well as aluminum, acrylic or frame-less. A large variation of colors are also available, which makes it easy to match the surrounding décor.
Especially attractive are Metro Display Cabinets that come with LED lighting. When a mirrored background is added, there is an attractive reflection of the articles being displayed. This is especially effective when displaying precious collectibles.
Display cabinets are available to meet any requirements. This means, whether you need a floor, wall mount, table top, counter top or locking model, it is possible to find the exact style to fit your particular situation. If the contents are especially valuable or treasured, many people choose the locking display cabinet to prevent theft.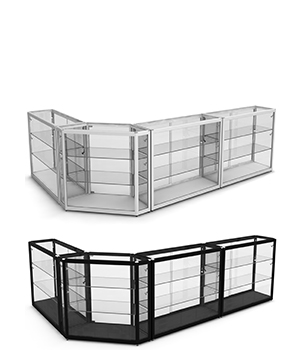 There are a variety of glass fronts available for display cabinets as well. These include tempered glass, which will break into small round pieces rather than fragments that may cause physical or property damage. The majority of retail stores usually require that all their display cabinets be tempered in order to prevent injury to their customers.
Glass on display cabinets can be easily cleaned with soap and water. Glass on acrylic display cabinets can be cleaned with a standard ammonia-based household cleaner. Always be sure the cleaner will not harm the wood. Regardless of what you want to display, today's display cabinets are built to fit your needs.